On June 26, 2019, the ITMA, the top event of the textile industry in 2019, ended in Barcelona, Spain! The 7-day ITMA, Golden Laser is full of harvest, not only show our latest research and development results of laser machine in front of the world, but also harvested orders at the exhibition site! Here, we thank all the friends for their trust and support for Golden Laser, and thank the old and new friends for their great help!
This is the fourth ITMA trip of Golden Laser. Every session of ITMA, Golden Laser brings amazing laser technology. In this highly anticipated event, old and new friends arrived as scheduled, everyone showed great interest in the latest laser cutting machine of Golden Laser, and discussed the details of cooperation on the spot!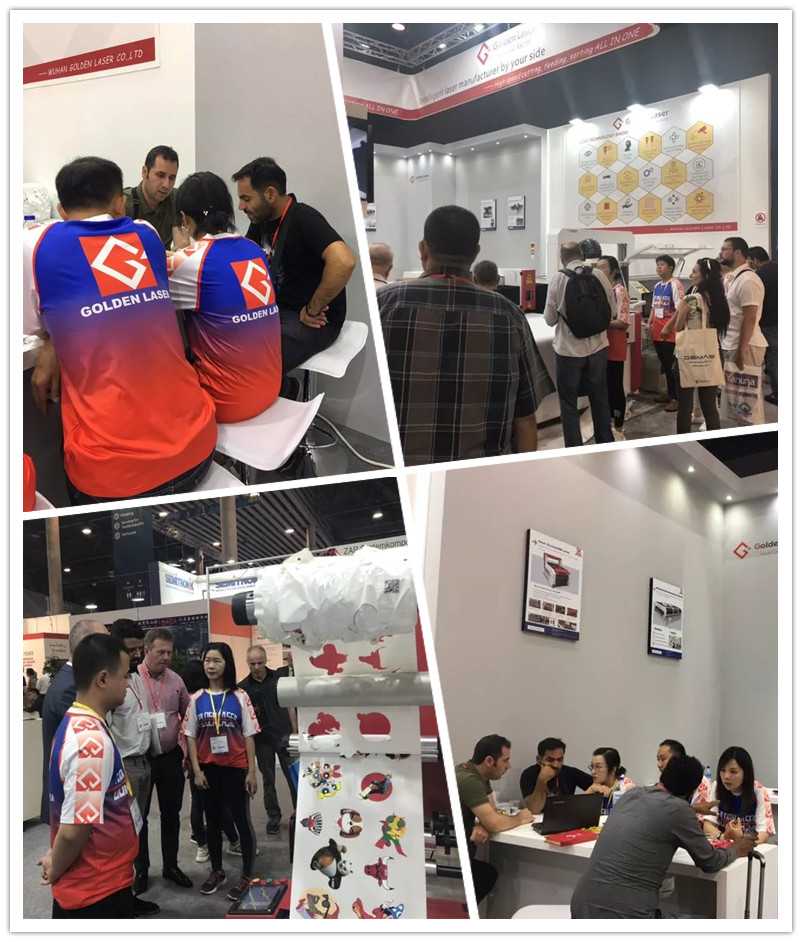 At the scene, there are customers who have stopped at our booth. Golden Laser staff introduced our latest laser cutting machine to customers very carefully and carefully.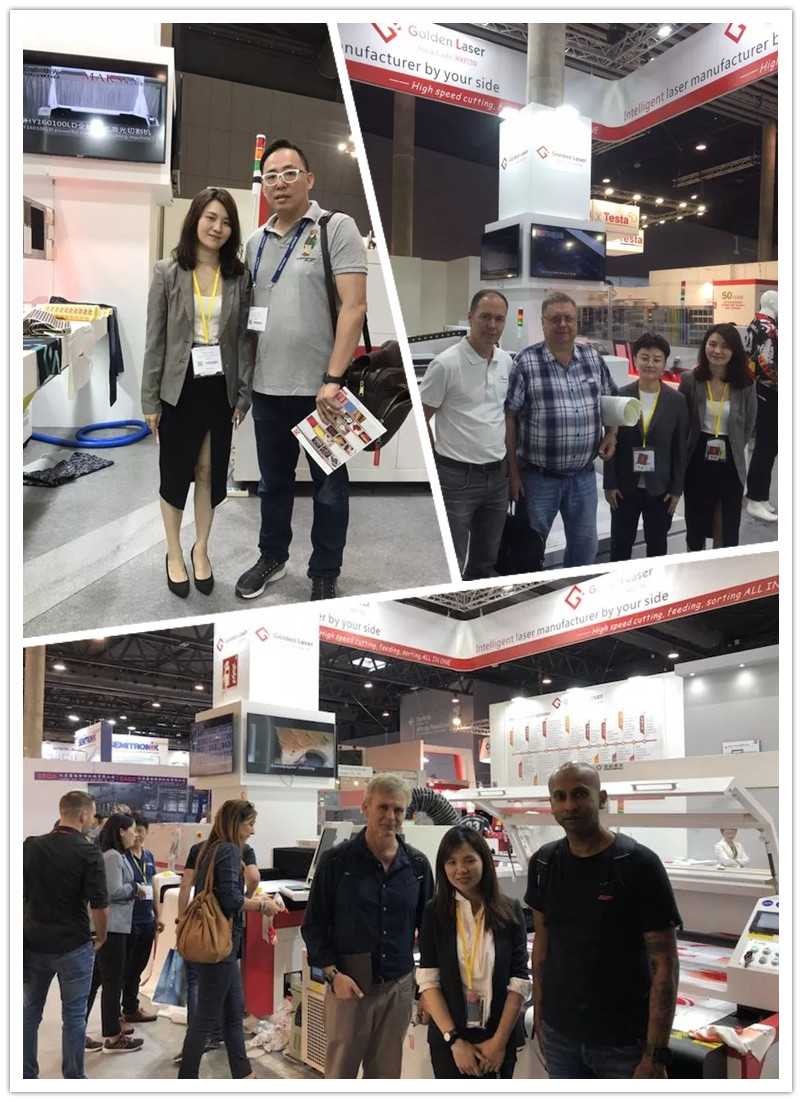 At the exhibition site, there are more old friends who have cooperated with us for many years to come and cheer for us!
Companion list No1
This is an old friend from Italy who is engaged in high-end clothing customization, and has been cooperating with Golden Laser since 2003. Over the past 16 years, we have moved forward hand in hand. The customer has grown from a small factory to a well-known European brand, and Golden Laser has grown from a start-up to a well-known brand in the laser industry. The only constant is that the friend is still young and the persistent pursuit of Golden Laser.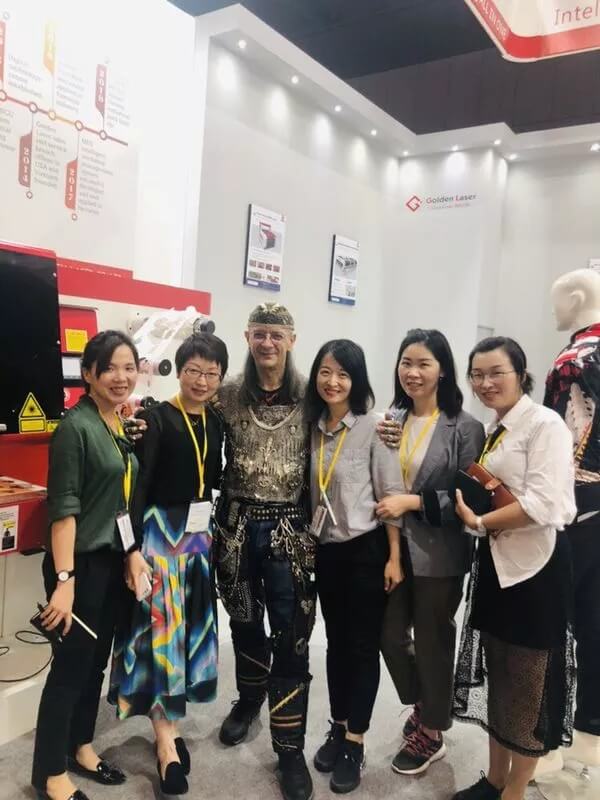 Companion list No2
This is an old friend from Germany and one of the world's leading manufacturers of filter medium. We met at the 2005 German exhibition, and the customer ordered the Golden Laser exhibiting machine on site. At present, the factory has several laser cutting machines with various table sizes for filtering materials. Thanks for your trust!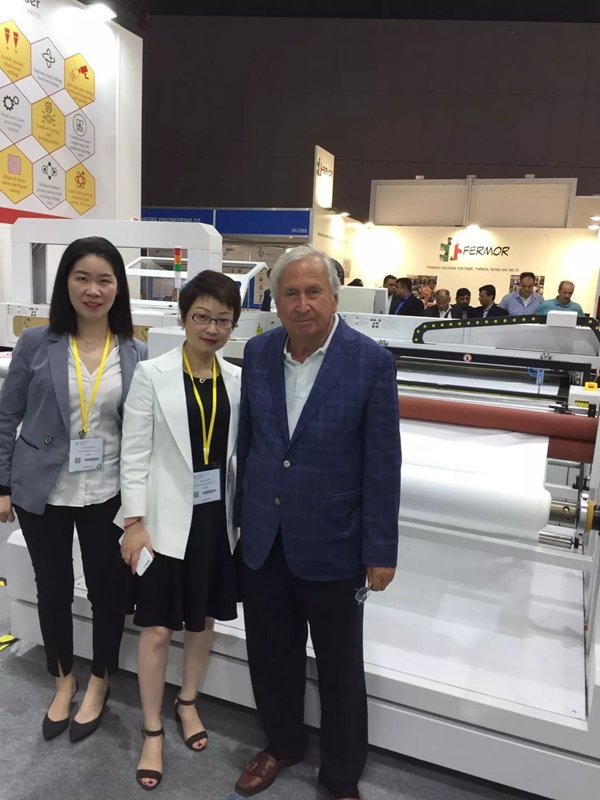 Companion list No3
This is a friend from Canada. The company produces custom high-end digital printing jerseys. In 2014, they purchased the Golden Laser Vision Fly Scanning Laser Cutting System. What impressed us even more is that the customer gives our staff personally produced work clothes.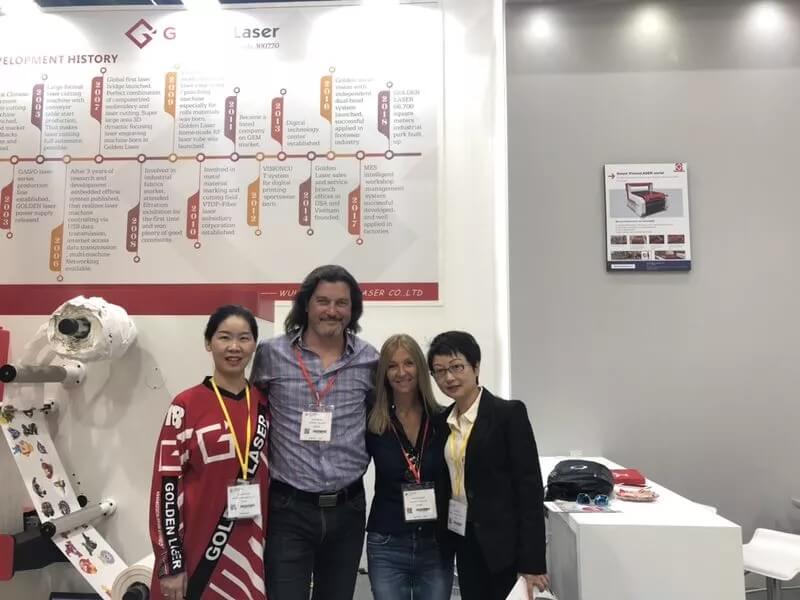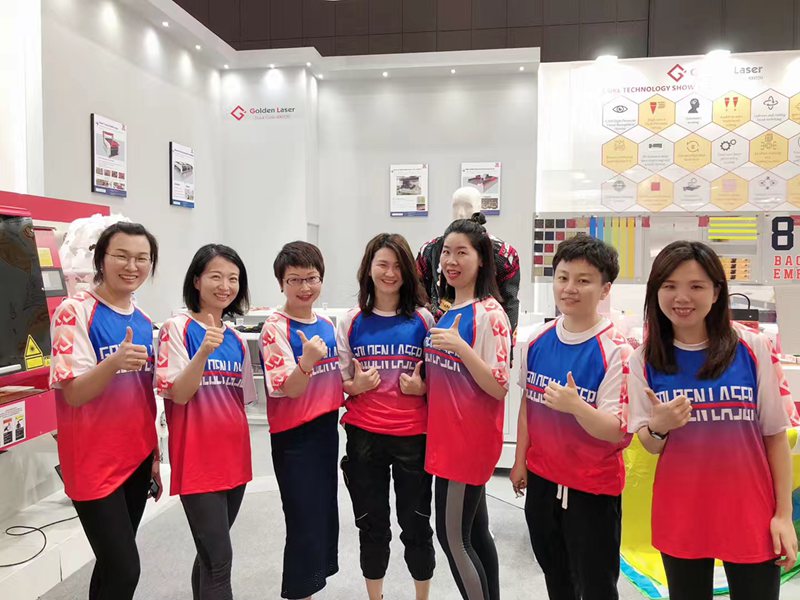 There are many friends here from Asia, Europe and America. With gratitude, we sincerely thank our customers and thank our friends!
ITMA2019 has ended, thanks again to the trust and support of friends from all walks of life. Golden Laser will live up to this trust, and will work hard to provide customers with better digital laser application solutions!
---
Post time: Jun-28-2019