Known as the most representative footwear and leather industry fair in Southeast Asia, "The 18th Vietnam World Footwear, Leather and Industrial Equipment Expo" and "Vietnam World Footwear and Leather Products Fair" – Shoes & Leather Vietnam 2019 was successfully held on July 10th at the Saigon Exhibition & Convention Center.
Golden Laser's star products are on display for a three-day show, let us take a look at the laser cutting machine and laser engraving machine.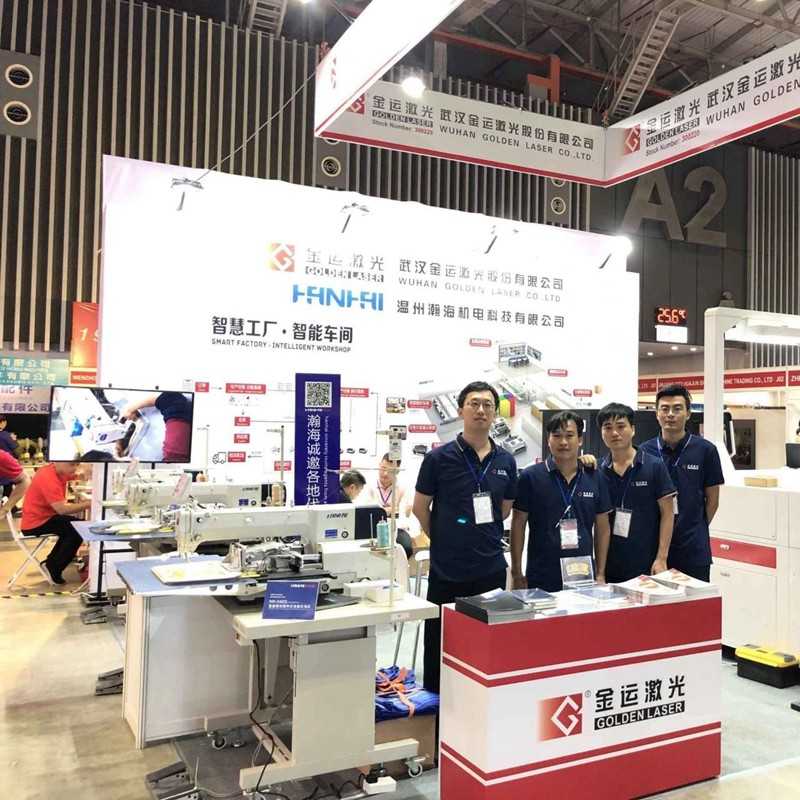 Shoes & Leather Vietnam 2019 continues to be favored by exhibitors from all over the world. The plan is to break through last year's records, with an exhibition area of 12,000 square meters. There are 500 exhibitors in this exhibition, from 27 countries and regions.
The Golden Laser Pavilion uses the layout of the intelligent workshop to show the actual application of the laser machine. The team carefully prepared materials such as leather and shoes for on-site laser cutting and engraving, which has attracted a lot of attention from many overseas leather shoe processing manufacturers.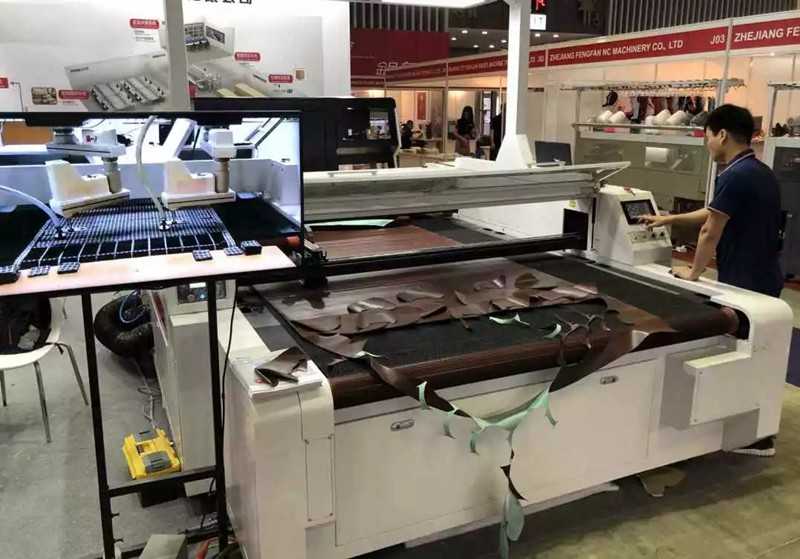 Technician live demonstration of leather laser cutting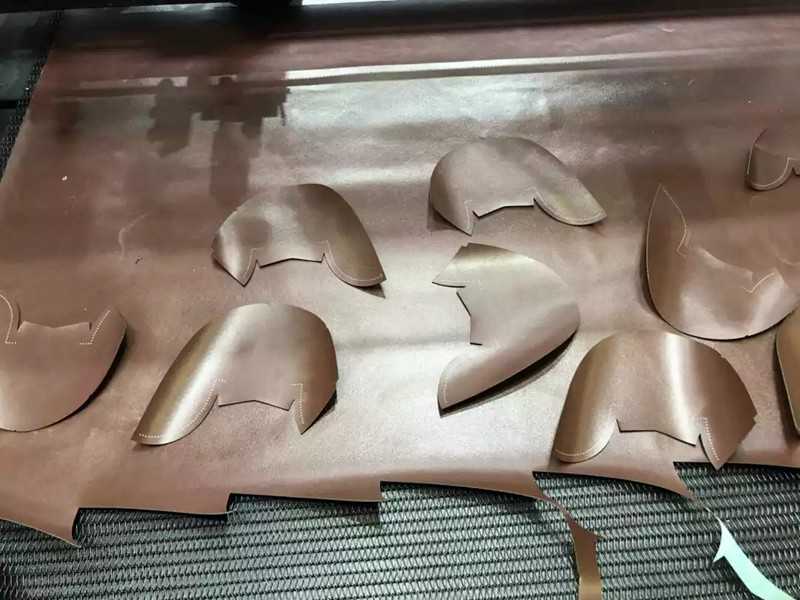 The leather cut on site with the Golden Laser's laser cutting machine, without any burrs, and the details can be cut perfectly, any graphics can be cut!
Independent Dual Head Leather Laser Cutting Machine XBJGHY-160100LD
Features:
1. Dual laser heads work independently and can cut different patterns. Diversified processing can be completed at one time, accuracy up to 0.1mm, high processing efficiency.
2. Fully imported servo control system and motion kit, strong stability of the laser cutting machine.
3. Thanks to the advanced Golden Laser's special nesting software, a variety of different sizes of graphics can be fully automatic mixed nesting. The nesting effect is more compact so as to maximize the utilization of materials.
4. Easy to operate, computer software can be used for nesting, thus immediate processing.
5. With a camera recognition system, the laser cutter can be upgraded to an efficient asynchronous vision positioning cutting system. (optional)
6. Inkjet marking is used for shoe cutting to make cutting more precise and reduce losses. Moreover, the ink automatically disappears when it encounters high temperature, and does not affect the appearance of the finished shoes. (optional)
High speed galvanometer laser marking / punching / cutting system for leather ZJ(3D)-9045TB
Features:
1. Fast, single graphics processing is done in seconds.
2. No need for a die, saving the cost of die making, time, and space occupied by the die.
3. Can process a variety of graphic designs.
4. Simplify employee operations and make it easier to get started.
5. Reduce management costs, machine automatic processing, only need to maintain equipment on a regular basis.
6. Laser is non-contact processing. Good product consistency, no mechanical deformation.
7. With the exchange work table, the loading and processing are carried out at the same time, thus the production efficiency is greatly improved.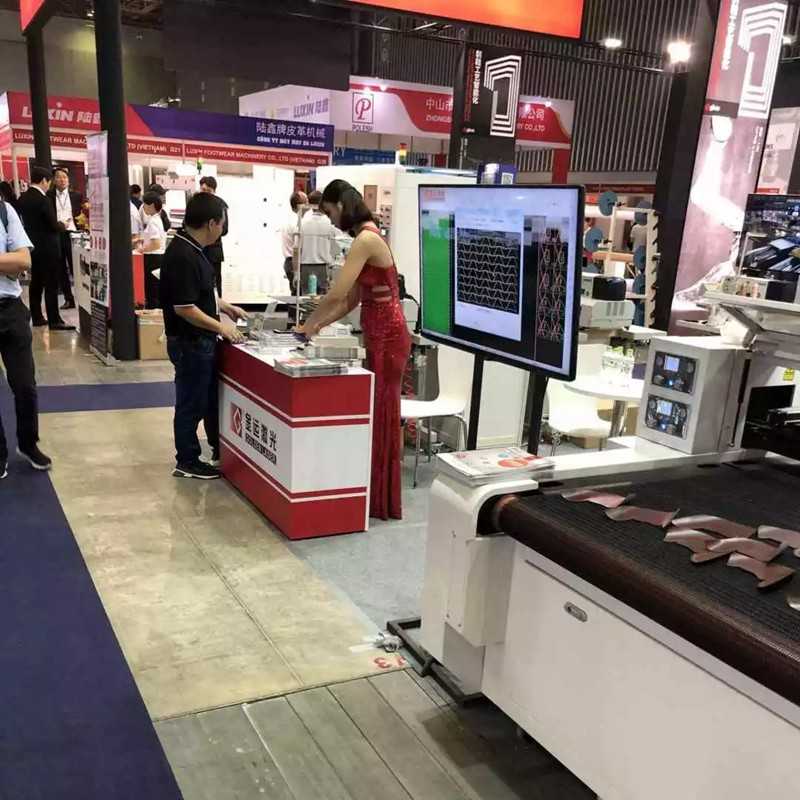 Based on the current situation and focusing on the future, Golden Laser will continue to optimize laser machines and improve service quality in combination with Southeast Asia's good social and economic environment and broad market space, so that Golden Laser will shine on the world stage!
---
Post time: Jul-12-2019